Port Lands: New downtown Toronto neighbourhood
6/29/2017 | SHARE
Posted in Toronto News by Sam Cuda & Nancy Cuda | Back to Main Blog Page
Propelling the long-anticipated urban future of Toronto's Port Lands towards reality, three levels of government are committing $1.185 billion of new funding to remake what Waterfront Toronto describes as "one of North America's largest underused urban areas." The investment will fund the much-needed Port Lands Flood Protection Project (PLFPP), unlocking the ambitious reinvention of the 365 hectare (880 acre) Port Lands.
The before and after of the Port Lands, image via Waterfront Toronto
While the mostly vacant and partly de-industrialized Port Lands have long been fodder for blue-sky thinking—once touted as the site of a potential Olympic bid, and more recently Expo 2025—some 290 hectares (715 acres) of the area are currently at risk of flooding. Any visions of the future are contingent on the funding that was finally secured today. Joined by Mayor John Tory and Premier Kathleen Wynne, Prime Minister Justin Trudeau lead the way in announcing a Federal contribution of up to $384 million.
Justin Trudeau announces the funding at Polson Pier, image by Momin Ahmad
"Canada's waterfronts are a resource to be enjoyed by all Canadians, today and tomorrow," said Prime Minister Justin Trudeau. Trudeau hailed the landmark project as one "that will help residents of Canada's largest city adapt to the impacts of a changing climate while spurring local economic growth. With local and provincial partners, we are taking action today to protect our environment and leave a cleaner, more prosperous economy for generations to come."
A collage of the reinvented Port Lands, image via Waterfront Toronto
The Federal funds will be matched by investments from the Province of Ontario, and the City of Toronto. The Province and the City will each contribute over $400 million to the PLFPP. In all, the trilateral contributions total almost $1.25 billion, including the $65 million committed last year towards the Cherry Street Storm Water and Lakefilling project.
The Keating Channel will be improved as part of an early stage, looking east, image by Jack Landau
Creating a greener and more sustainable urban environment, the flood protection project will introduce the necessary infrastructure to allow for residential and commercial development.
Looking west, the reimagined Keating Channel, image via Infrastructure Ontario
Two new naturalized outlets for the Don River will be created, with the waterway—surrounded by the river beds' flood-protecting greenery—carving out the new Villiers Island, which is envisioned as a dense urban entry point to the Port Lands.
A conceptual vision of Villiers Island, image via Waterfront Toronto
Alongside the naturalized river beds, 13 acres of wetlands will be introduced throughout the Port Lands, creating a resilient and sustainable urban environment. In total, 29 hectares of naturalized greens are are planned—including coastal wetlands—as well as 16 acres of parkland, and 14 acres of in-water aquatic habitat. The new waterways will also add 1,000 metres of naturalized river.
Looking east across the naturalized river valley, image courtesy of Waterfront Toronto
Beginning with the filling of Essroc Quay to create a new landmass, and a new mouth for the improved Keating Channel, the PLFPP will gradually transform the area over "approximately seven years," according to the Federal Government.
The Flood Plain, image courtesy of Waterfront Toronto
To put the incredible scale of project in context, the Port Lands would easily stretch from Parliament to Spadina—and then some—if superimposed above the Downtown core. As urbanist Richard Florida recently put it, the sheer size of the Port Lands facilities an urban revitalization "that is far beyond New York's Hudson Yards," and has "the potential to be a great urban laboratory."
The Port Lands, imposed over Downtown, image via Waterfront Toronto
According to Waterfront Toronto, an estimated 18,000-25,000 people will live in the Port Lands, once the area is fully developed. In addition, an estimated 25,000-30,000 jobs are expected to be created in the fully built-out and revitalized area, which is remarkably only a 20 minute walk from Downtown. For now, it feels much further away—yet closer by the day.
The announcement has been welcomed by the CEO of the Ontario Real Estate Association Tim Hudak.

"We commend all three levels of government for coming together and addressing one of the biggest obstacles facing today's home buyers – a lack of housing supply," Mr Hudak said. "It's encouraging to see home affordability and housing supply being taken seriously, and actual projects that will put more homes on the market underway."

He said that using infrastructure spending to tackle housing issues is a positive move but added that there is still more that governments need to do.

"We would also like to see building approval processes sped up and more of the 'missing middle' type homes being built like townhouses, stacked flats or mid-rise buildings," he said.
Source: Urban Toronto
Toronto Events, Toronto Housing, Toronto Real Estate, Toronto Residential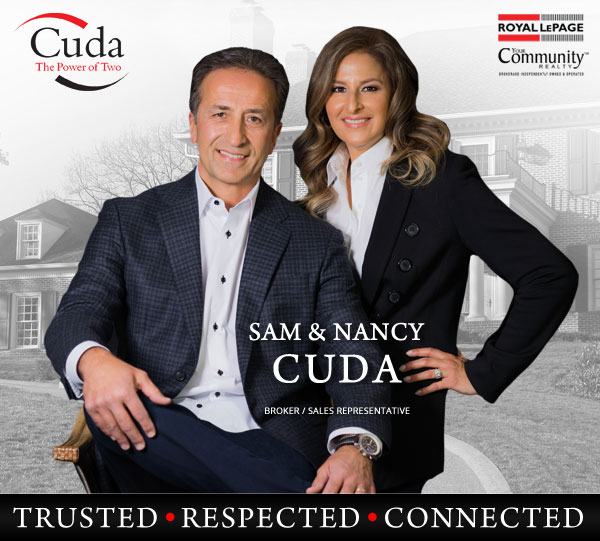 Thinking of buying or selling a property, or have a question regarding the real estate market? Fill out the form below and we'll get back to you promptly.