Canadians more likely to be homeowners, have a mortgage
8/9/2019 | SHARE
Posted in Canadian Housing Market by Sam Cuda & Nancy Cuda | Back to Main Blog Page
Homeownership rates are higher now than they were two decades ago according to a new analysis from Statistics Canada.
It says that, apart from a dip between 2012 and 2016, Canadian families are more likely to be homeowners now than in 1999. The study looked at homeownership from 1999 to 2016.
The share of Canadian families who have paid off their mortgage has declined though in that period, from 46% in 1999 to 43% in 2016, with the trend consistent across all age groups but was most prolific among those where the primary wage earner was aged 35-54.
The report - "Homeownership, mortgage debt and types of mortgage among Canadian families" – notes that, if the population was not aging then the share of families who'd paid off their mortgage would be 36%. This is because older Canadians are more likely to have cleared their loan.
The size of mortgage debt has increased during the study period, from $91,900 in 1999 to $180,000 in 2016 on a constant dollar basis. This was seen across most demographics and regions but more so in large urban areas.
Couples with children had mortgages that were 112% larger in 2016 than in 1999.
StatsCan says that mortgage debt made up 84% of household debt between 1999 and 2016.
Fixed rate leads
Most Canadian families with a mortgage have a fixed rate, the study shows.
In 2016, those with a FRM accounted for 74% of all those with a mortgage with variable rates for 21%, and 5% having a combination of both. Fixed rate was seen more frequently in those with longer amortization periods.
In addition, families who maintained a household budget were more likely to have a fixed rate, possibly reflecting the fact that those who budget prefer the certainty of fixed payments over time.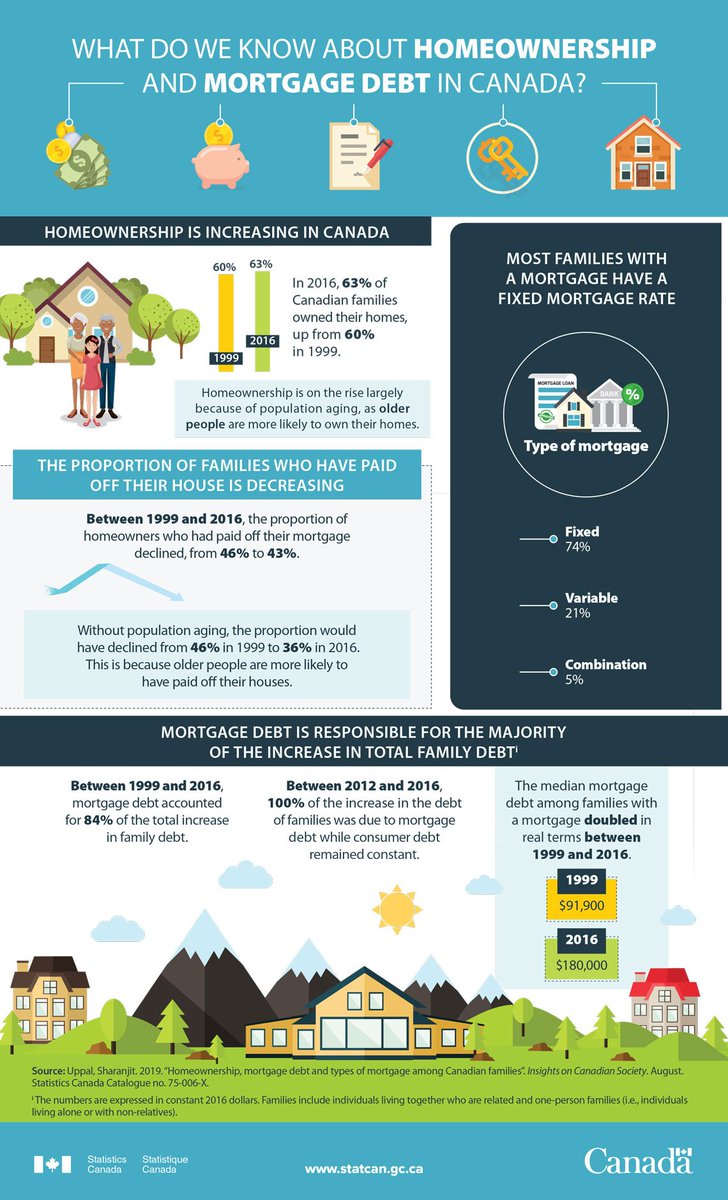 Fixed Rate Mortgages, Home Ownership, Mortgage Consumers, Mortgages & Real Estate, Statistics Canada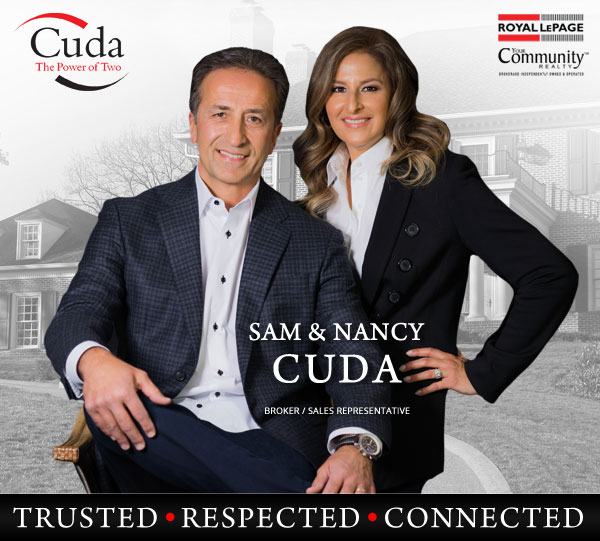 Thinking of buying or selling a property, or have a question regarding the real estate market? Fill out the form below and we'll get back to you promptly.